This is a good one! Summer is not over, bring on the bright polish!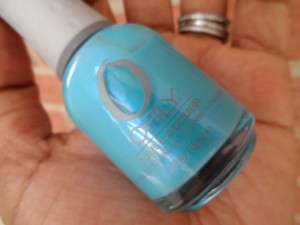 Have I mentioned how much I like the rubber handle on Orly polishes? I love the handle! This pretty bright shade has a cool purple sheen you can see in very rare cases. But overall the effect is gorgeous all the time. I picked this up at Sally's but its at Ulta too. It's about $7. I did a base coat, two coats of color, and then a top coat.
Get this shade if you love bright nails. These suckers practically glow!