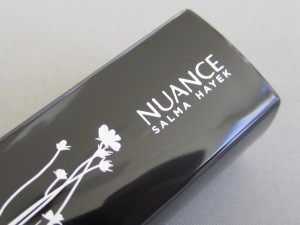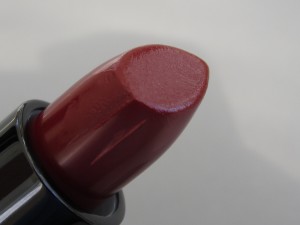 Let me cut right to the chase here, I love this lipstick! This is one of the smoothest pigmented formulas that I've come across at the drugstore. I got two of these lipsticks last week and this is the first one I tried (i'll show you the other one soon) it's a nice dark red cream color called Paprika. There isn't any odd taste or smell to this lipstick and the color is fantastic on the lips.
I used this without a balm under it (Mac Prep+Prime) and it still passed the moisture test. It's not drying at all and the color lasts through eating and drinking pretty well. I really have to say this goes on like a high-end lipstick. I am so impressed!
The other lipstick shade that I got is a frost/shimmer pink so I can't wait to see if that formula is just as good as this one. These lipsticks are $11 at my CVS and even if you missed last weeks buy one, get one free deal on Nuance products it's still worth the money in my opinion. I'm working my way through the Nuance stuff I got last week. So far so good! This is an exciting new drugstore brand that I'll definitely be watching. So far the quality is good and the price is right!
Rated A
Disclosure: I purchased this item myself.