NYX Red Powder Blush, $5.99 at Ulta
I don't know how I missed this blush from NYX! I have a few blushes from them and I swear I have never seen this one. It's a beautiful pigmented bright RED. I just love it. I saw this on the Ulta website weeks ago on sale (this week NYX is 40% off at Ulta) and lost my mind a little. I love red blushes and at a few dollars had to add this beauty to my stash.
Here's a quick swatch.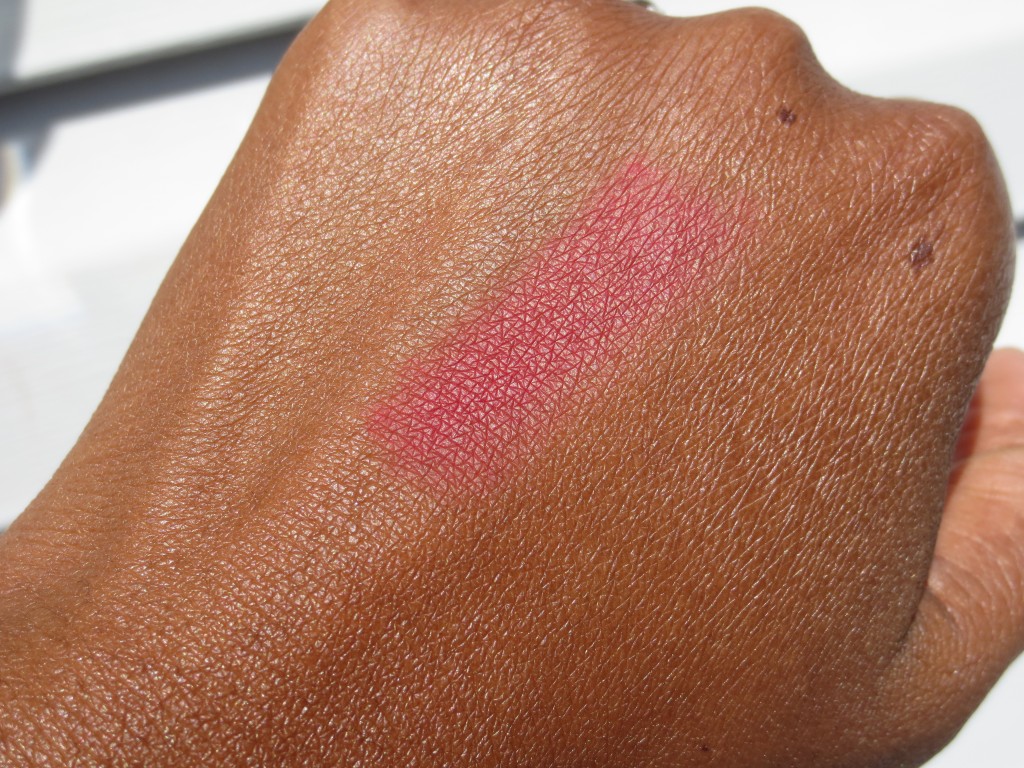 Try to find this one! I highly recommend it. It's as pigmented as can be and used with a light touch looks gorgeous on the cheeks!