This is one of my favorite NYX Lipstick shades ever! I got this months ago and I love it:)
Check it out!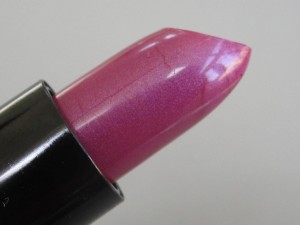 I really love this color. It's so pretty and the formula for NYX lipsticks passes the moisture test to me which is important. If my lips feel dry and yucky after a few hours I am not a happy girl. Automatic fail! This has normal (I'd say) lasting power 5hrs or so and doesn't fade badly after a meal or a drink. I'd recommend checking out NYX lipstick if you haven't already the prices are great, under $10! Whoomp! Also check out the Black Label Lipstick shades, I love those too!
Rated A
Disclosure: This product was provided for review by manufacturer or PR.