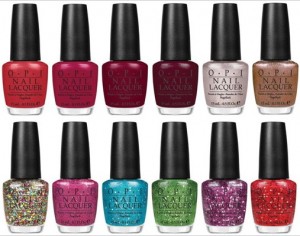 OPI Muppets Collection- I ordered five nail colors yesterday, hopefully they will come this week! I did a post on this back in August it's here if you'd like to see the colors up close and the names. I can't wait till these come:)
Guerlain Les Ombres De Nuit Palette- Have you seen the swatches for this? Oh my goodness this is PIGMENTED! I love it. I have several of these palettes from and I love them all so I'm itching to get this one also.
Check out my posts on Les Noirs, Les Bois De Rose, Les Violets, and Les Gris which I haven't even reviewed yet.
Dior Holiday 2011- I want everything that's red! I definitely want to get the red nail polishes, I haven't liked Dior lipstick in the past so I might skip that.
Chanel Rouge Carat Nail Polish- I don't have any Chanel red nail polishes yet, I think I'm going to change that with this pretty color!
YSL shocking Felt-Tip Pen and Effet Faux Cils Shocking Mascara- I need this in my life!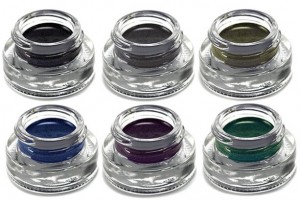 YSL Long-Wear Cream Eyeliner- It's smudge-proof, waterproof, and lasts 24 hours! This comes in six colors and I want to try at least the Jade Black (bottom right corner of pic) and maybe another one….