I like to think of myself as pretty handy sometimes. I'm not one to fix much stuff but when it comes to an organization project I am up for anything. And I love to consolidate and introduce some order and ease into my makeup collection. I thought about moving all of my Mac eye quads into one of my favorite large Z Palettes months ago but I woke up one morning and decided to just do it! I have lots of quads in the older style Mac quad containers and the newer containers. I decided to tackle the older style palettes first!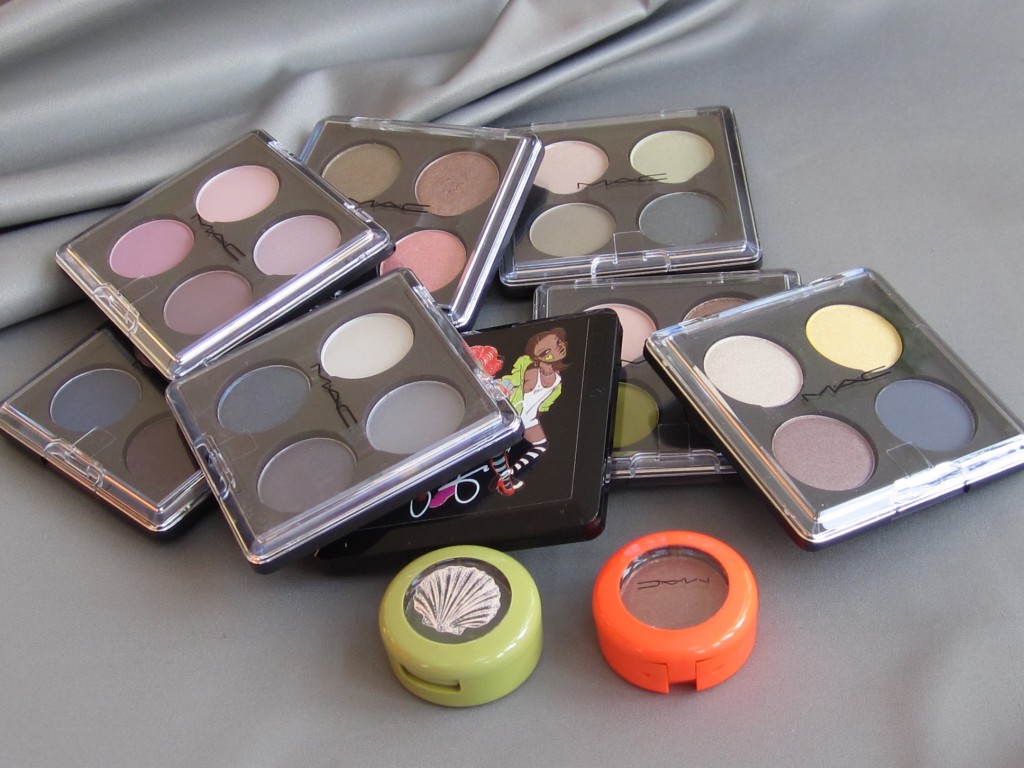 I searched on YouTube for some de potting Mac quad videos and there are so many. I really liked one tutorial that doesn't require using heat. I have done that before but I just wanted to sit in front of some reality tv and do this little project and I didn't want to burn the house down…All I needed was a knife, rubbing alcohol, paper towels, a black permanent marker, and a small saucer.
So about two hours later, I was done! I worked on this slowly while enjoying some trash tv.
The finished product is gorgeous!
I had four additional Mac eyeshadows left over and only one didn't make it. I dropped one of the shadows and it broke into a million little pieces but no biggie! I have another large Z Palette to put those extra eyeshadows into. I'm really happy with how this palette looks and I know that I'm going to use these shadows so much more now since they are easier to get to!
Up next I am going to tackle the newer style Mac eyeshadow quads! I'll let you know how that goes:)