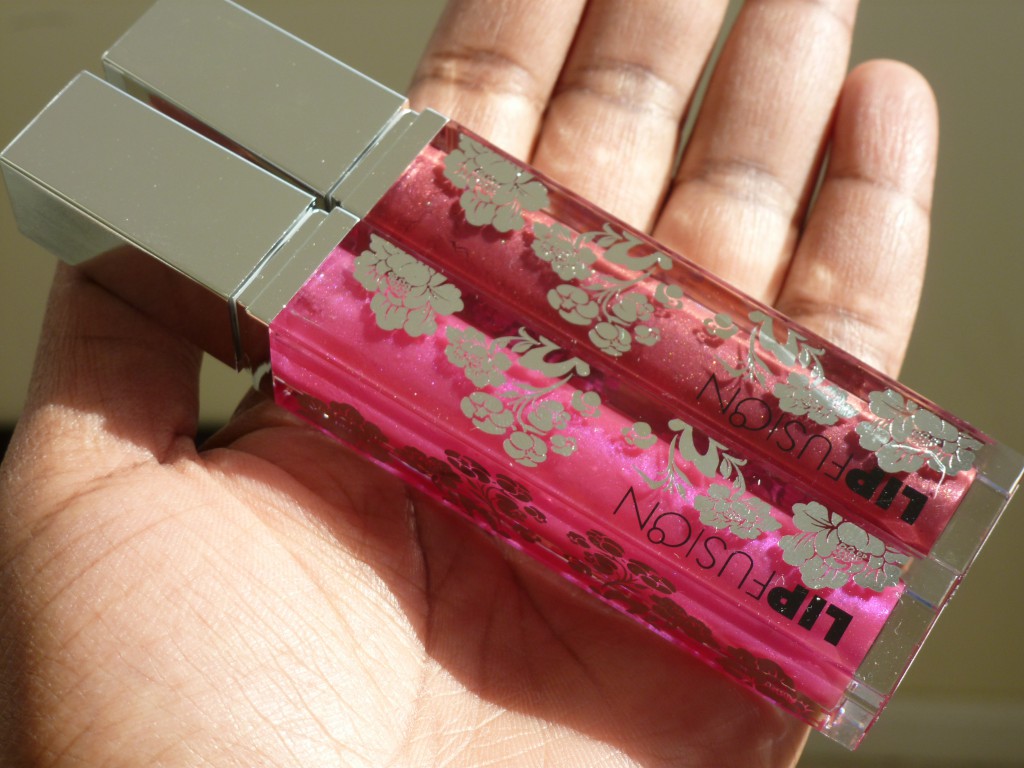 Posh (left) and Show Off! Lip Gloss
Want to win some gloss? Here is a description straight from the Sephora website on what these glosses can do for you!
Objects of Desire Micro-Collagen Lip Plump (Original Price $29)
What it is:
A moisturizing treatment gloss that plumps lips instantly.
What it does:
LipFusion's incredible lip-plumping technology includes tiny, dehydrated, marine collagen microspheres. Instantly absorbed by the lips, these incredible little beads penetrate the skin and seek out the body's natural moisture. As soon as the spheres become rehydrated, they plump and hold onto the moisture they've collected, creating a mild swelling effect in the lip tissue. The result is fuller, smoother, perfectly plumped lips in seconds. Results can last for up to 48 hours.
Enter to WIN, this giveaway is open to EVERYONE!
Giveaway ends on November 12th!
Rules:
1- Comment/Leave a Reply on this post ONCE and let me know what your favorite eyeliner is, be specific and name the brand/color!
Make sure you leave the best email address to reach you at in the Mail: Will not be published/required area. Ok? Only I can see your email address if you put it in that area.
2- One entry per person, international readers welcome. I have to mail this to you, only enter if that's ok!
I'll contact the winner on November 13th by email!
*I approve comments manually so if you don't see your entry right away that's why!