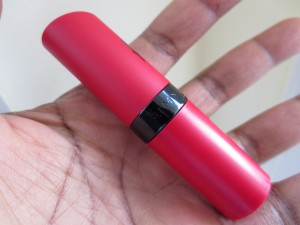 Rimmel Lasting Finish Matte Lipstick #111 (Kiss of Life)
This color is a beauty. It's so beautiful even the husband noticed it. I love the line of matte lipsticks from Rimmel by Kate Moss but I've kind of stuck with the brighter shades. This one is a nice deeper kind of red that screams look at me!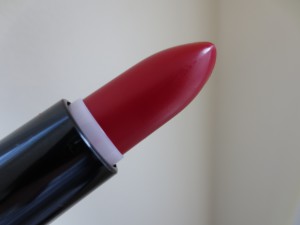 I like the formula and not everyone is a fan of it but I am! I think that its the finish that has me won over. I love a pretty matte finish. It's not a dry looking matte. That kind of annoys me. I don't want my lips to look like dried up things. I want them to look expensive ya know? These Kate Moss lipsticks achieve that look beautifully.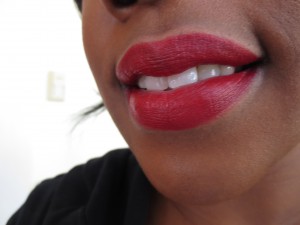 Isn't it pretty? Love, love, love. Check this out at the drugstore for around $6! Can you believe that? It's inexpensive too!