Add perfume to the list of my controlled (kind of) addictions. I tend to be a sucker for the fruity flowery scents but I thought I'd tell you about three of my favorites right now.
Ahhh the name, Very Hollywood. Sounds luxurious right? Well it is! The campaign for this perfume's launch was all about Hollywood glamour. I was intrigued. I took one whiff  and it instantly made it on my short list of conquests. Michael Kors original scent is a staple of mine so it's no mystery that I love this one too. I try to purchase just a few bottles of perfume each year so I can use them all within a reasonable amount of time. They do go bad after all. This has some of my favorite notes in it mandarin, jasmine, gardenia, and even raspberry!  This scent smells sweet, very sweet!  As you can see I'm working my way through this 1.7 oz bottle (Sephora, $65) at a rapid place!
Rated A
Disclosure: I purchased this item myself!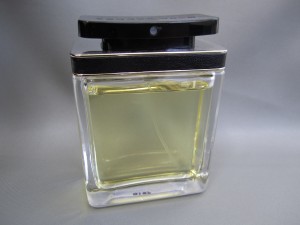 I love Marc Jacobs fragrances. I have Daisy and I got my mom Lola recently. This one (just called Marc Jacobs) is a gardenia filled light musk. It smells very fresh and classy. I'd pair this with a power suit. It's a take charge kind of scent. The only problem is lasting power, this fades very noticeably throughout the day. Pictured is a 3.4 oz bottle (Sephora $92) I got recently. It's a huge hunk of glass that I am a little scared by to be honest. I am so worried it will slip through my clumsy fingers and explode but so far, so good. I got this scent on vacation at a nice discount down in the islands.
Rated B-
Disclosure: I purchased this item myself!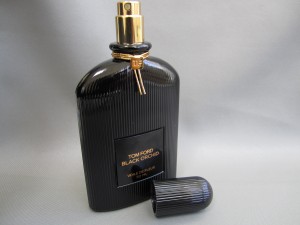 This was a departure for me. I really went outside of my comfort zone with this purchase. I like to stay away from the really musky scents. Black Orchid by Tom Ford is a sensual, mysterious scent that is very unique. It has all my favorites incorporated into it gardenia, jasmine, orchid, and mandarin. But then there is this earthy infusion of the outdoors and vanilla in there that usually would make a perfume all wrong to me but it works! I got this at a discount at a New Jersey CCO thank goodness. A 1.7 oz bottle like the one pictured is $95 at Sephora. Dayum…thats expensive! I got the perfume and small Black Orchid lotion that I carry in my purse all for $65 at the CCO. This has become my favorite scent of all. A little of this goes a long way. It lasts throughout the day really well.
Rated A
Disclosure: I purchased this item myself!