I have been using this product for a while and let me tell you it's getting a work out for the holidays. Have you ever heard that contouring your face can take off some serious pounds? Well I swear when I take the time to use this Contour Kit from Sleek (my shade is Dark) I look 10 pounds lighter in the face! I look chiseled and lean. I really love it.
I've been a fan of Sleek products for a while now. I love the price point and the quality is always there in everything that I've tried. The eyeshadows are unbelievable as are the blushes. But this might just be my favorite product because it makes contouring easy and a little less intimidating to me.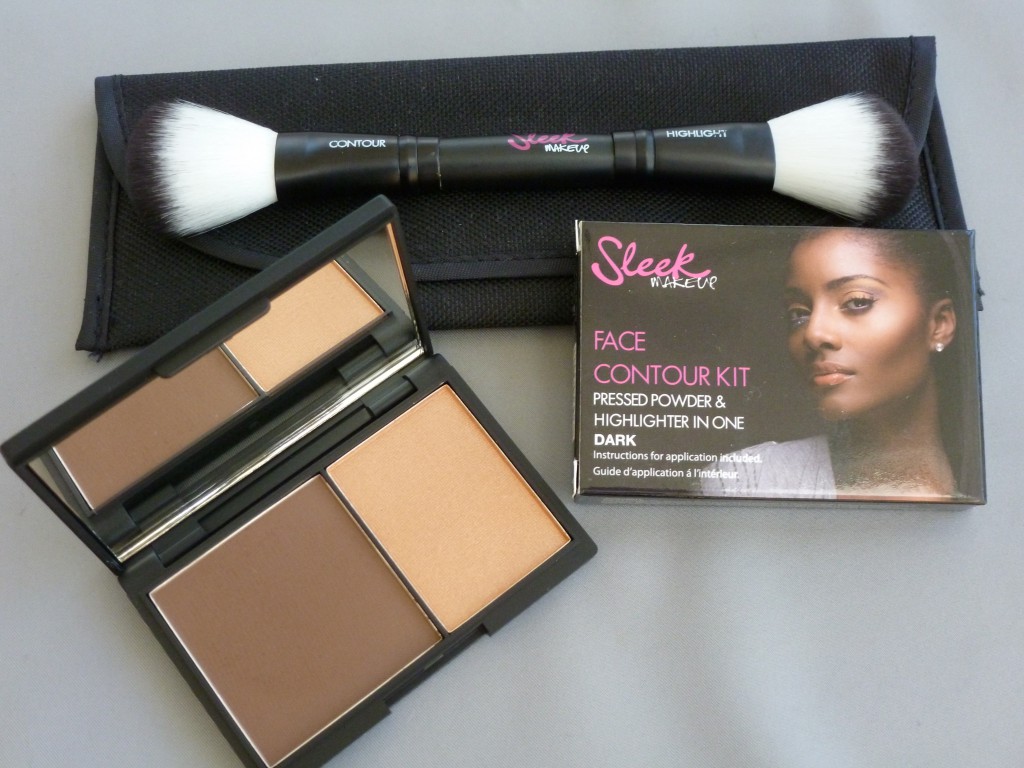 Face Contour Kit w/Dual Ended Brush-Shade Dark ($13)
The kit comes in three shades so there is something for everyone. The choices are light, medium, and dark. If you'd just like the powder/highlighter that's $10. This is great if you already have a brush you like to use for contouring. If you want the cute little brush above along with the powder/highlighter it's a total of $13 which isn't bad.
You also get an instruction guide with easy steps to contour different parts of your face. See below.
The only drawback to ordering from Sleek Makeup for people like me in the U.S. is the shipping. Whenever I order from them (usually twice a year) I make the order count and get a bunch of stuff because they are located over seas and shipping is over $10.
But if your interested in a few of the things that they have its worth it. You can't go wrong with any of their eye palettes, blush, or lipstick. I'm very happy with this kit because it's easy to use and not that expensive.
Rated A