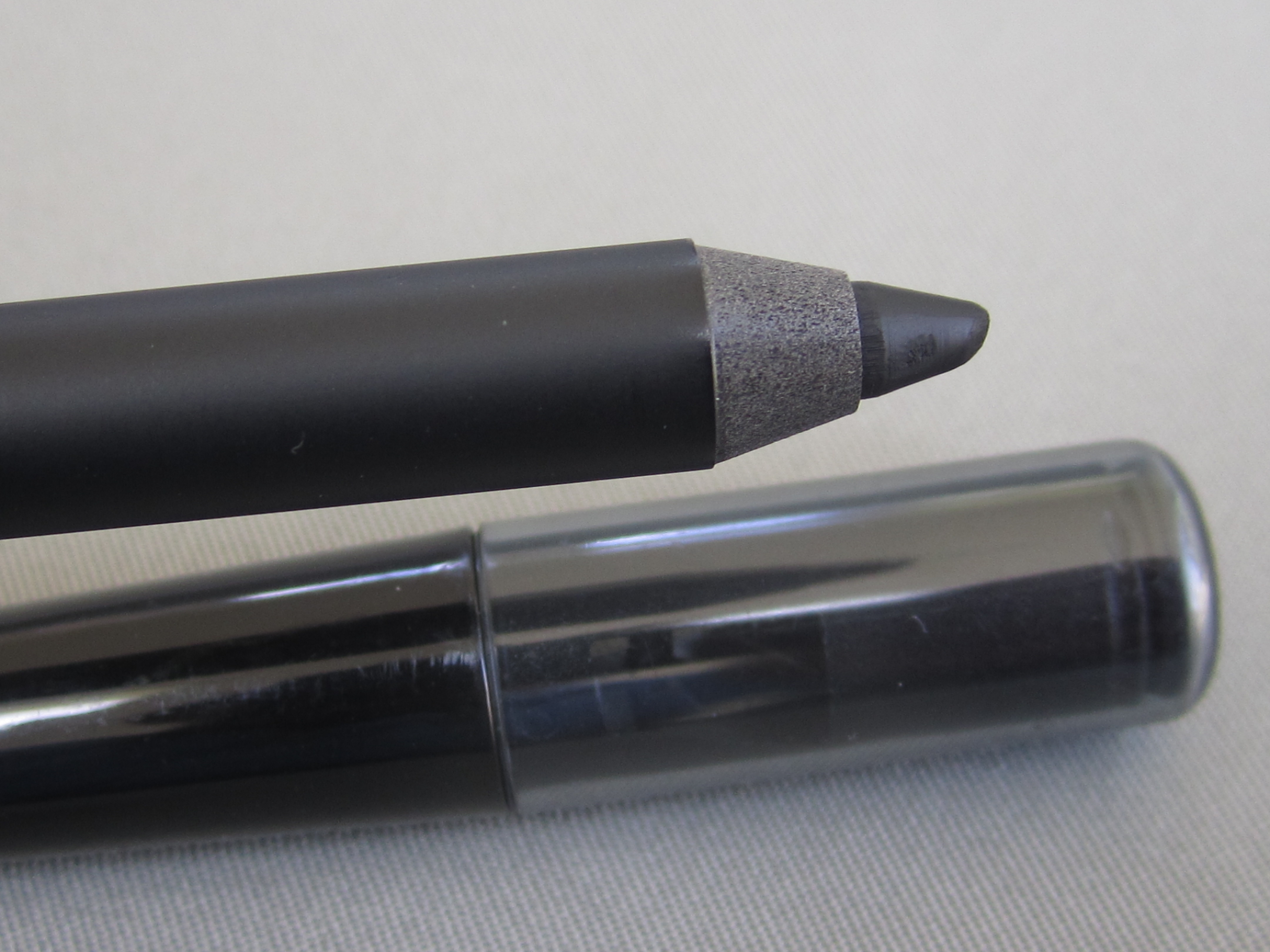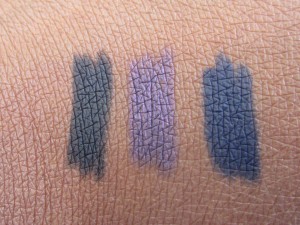 I'm in love with the Smashbox eye liners I got from The Makeup Show. I was on the hunt for new eye liners that won't budge for summer, and these are it! There was a special at the show and I got four liners for $38. They retail for $19 each usually-wowza. I gave the brown one to my friend that came to the show with me but I kept the other three. These liners are waterproof and stay put all day. There is even a sharpner in the cap so they are great on the go as well.
Onyx is a beautiful black shade. It's a true black no blue or green tint which I hate….and smooth as butter going on. I really hate it when liners tug at your eye. These are all smooth and easy to work with.
Black Violet is the purple of my dreams. I love the slight sparkle in this deep hue. It really goes beautifully with brown eyes. I think it really brings them out and makes them sparkle.
Indigo Ink is a nice navy blue, its very similar to black which I like. In the picture of all the shades swatched there is a slight difference in Onyx and Indigo Ink. I've been using this with all my taupe(ish) and gray eyeshadows and the end result is amazing. The navy blue is great and I'm so happy with it because in the past it's been hard for me to find a blue liner that I like. I like the subtle difference between black and blue in general, it's just a touch lighter on the eye but still gives a nice contrast and frame for eyeshadow.
There are a few more shades available on the Smashbox website. Check these out if your on the hunt for a new liner.
Rated A
Disclosure: I purchased these products myself!