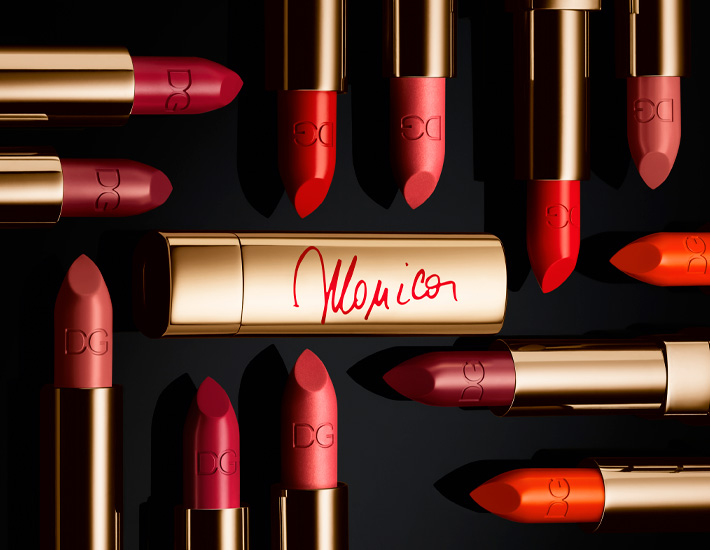 There is a new limited edition collection centered around Monica Bellucci! D&G has great taste. There are six lipstick shades:
- Magnetic Monica: a sophisticated glossy plum
- Only Monica: a candy pink sugared-almond shade
- Natural Monica: cappuccino-creamy taupe
- Italian Monica: a strong chili pepper red
- Chic Monica: a soft velvety petal pink
- Attractive Monica: a rich cardinal red
These are at Saks for $32 each. I might have to check out one or two shades before they are gone! I love little video's on collections. If you have time check out the one below. It's cute and short. I like it! And I NEED to know what color she is wearing in this picture. I need that color! BAM!