Sunday Riley Antique Honey Lip Gloss, $28
I love trying out new things. Sunday Riley is a brand that I came across in NYC at Barney's so when the makeup line came to Nordstrom recently I figured a full scale investigation was in order. I started with the lip gloss. I judge a brand by the lip gloss the same way that I judge an Italian restaurant by the Chicken Parm or Veal Parm. Mmmm now I'm hungry.
Back to the gloss! Sunday Riley I have mixed feelings. Here is the low-down!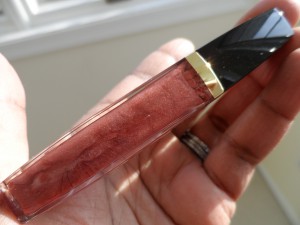 For $28 I feel like a gloss should be perfect. This one is great but $28…your killin me!
A true innovation in lip gloss! A super conditioning, non-tacky formula adds a high-gloss sheen to lips. Sunflower seed oil ensures a high level of hydration for the prevention and treatment of dry, chapped lips, while photo-stable vitamin C provides antioxidant protection, increases collagen levels to maintain youthful plumpness, reduce melanin production, brighten skin and repair the effects of UV exposure and other environmental damage. One-stroke color application offers superior shine in universally flattering shades, ranging from semi-translucent to shimmery to intense pops of vibrant color. Perfect worn alone or layered over lip color to create endlessly customizable shades.
This gloss is very moisturizing and so light it hardly feels like you have anything on your lips. It isn't sticky at all. In the weeks I've been using this I found it to be perfect for days when my lips were dry and hard to deal with. Even when my lips are acting up I want some color on them. Antique Honey is perfect for that. It's a great every day shade. Take a look at a quick picture I took with it on my lips.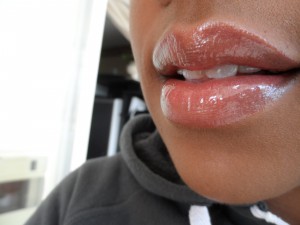 I know I post a lot of colorful shades in most of my posts but I like a good neutral shade and this is it! I picked up another gloss color from Sunday Riley that looks like it has a lot of color. I wanted to try something that at least looks like most of the bright shades that I have. I'll post on it soon.
I'd say that Sunday Riley gloss is not a must have but nice to have. I picked up two shades and I'm done. I've got enough expensive lip gloss habits as it is!