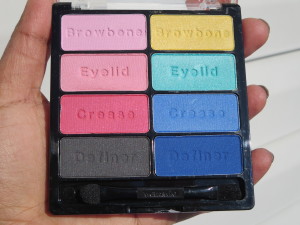 Wet n Wild Poster Child Palette, $4.99 at Walgreens
I was so excited about this new palette from Wet n Wild. I have several 8 pan palettes from them that I love but this one is different. It isn't going to be limited edition thank goodness but…..the texture of the shadows is off. They are powdery and the pigmentation is off as well. It's enough to make me wonder if this new shadow formula is for me. I had to dig to get these swatches for you and on my eye the shades just weren't like the old 8 pans. I'm worried. They didn't go on as smoothly. Yikes! This palette is so darn pretty though. Aghhhhhhh!
The darker shades on the bottom (black and dark blue) really need to be built up to show their pigmentation. It's not as smooth and buttery as usual. Come on Wet n Wild….y'all are the go to for drugstore eyeshadow. Go back to doing what you do best!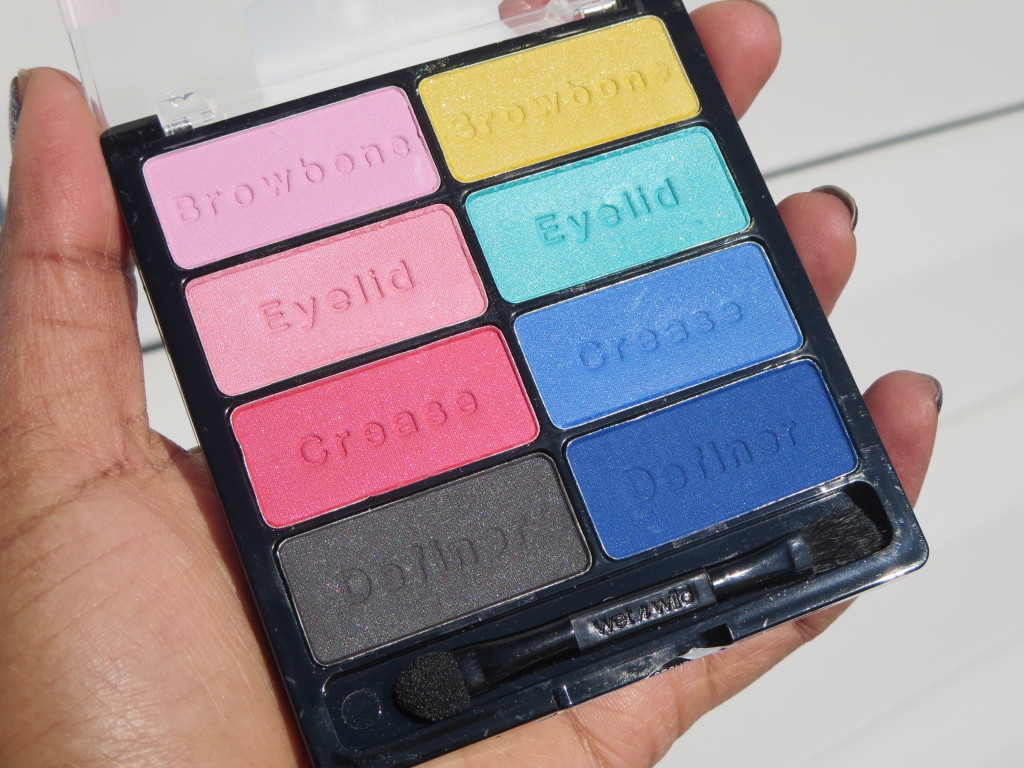 The chalkiness of the lighter colors on the left side is worrisome. Here are the shadows swatched thickly on my hand without primer.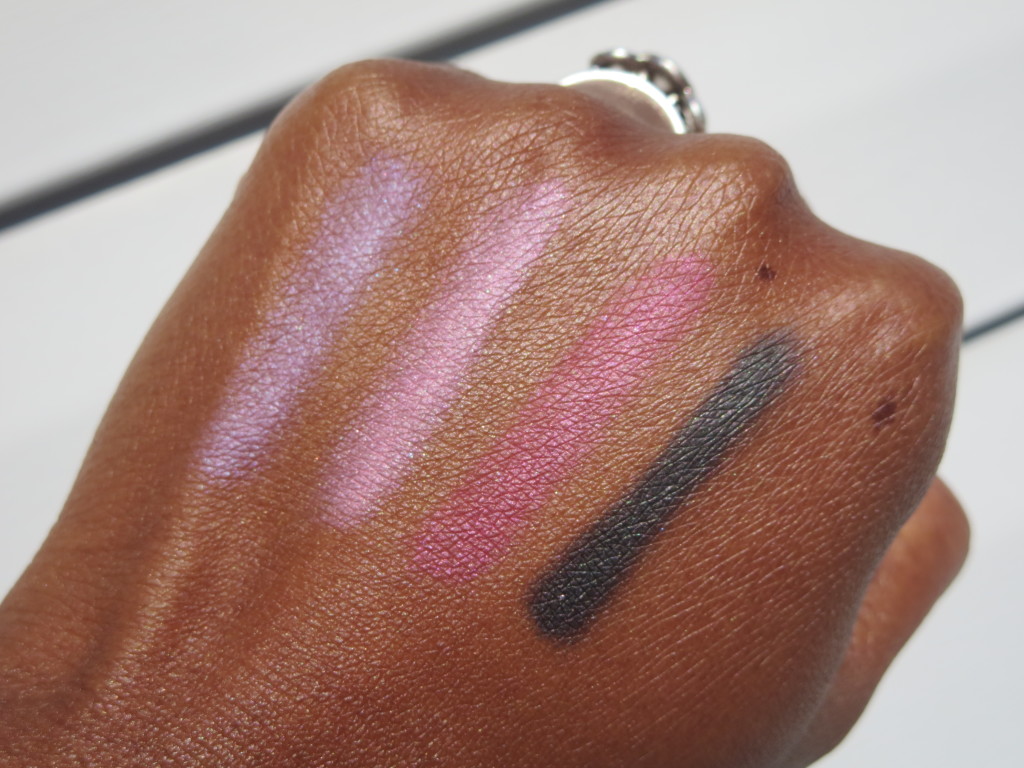 And the right side of the palette.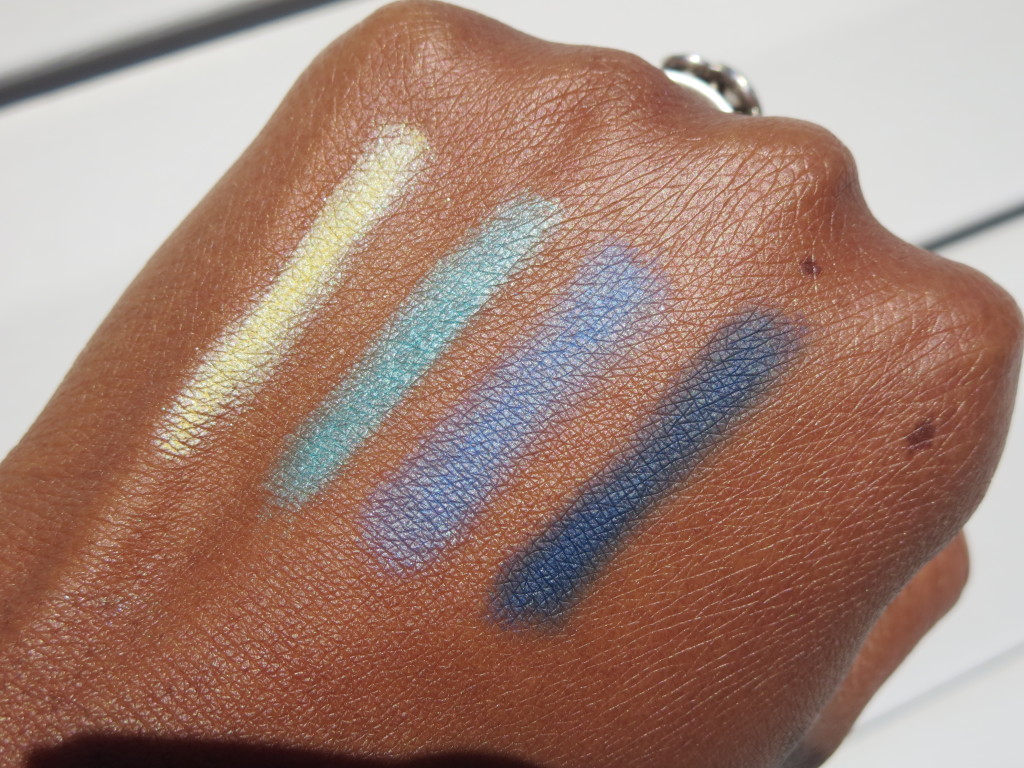 Poster Child isn't a bad palette but she's not great either. I'm glad I purchased and I will use this but I really wish since the color line up was so bright and beautiful the texture and pigmentation were just as amazing.
Let me know if you've picked this up yet and if you notice a difference in the shadows. Maybe its just me.