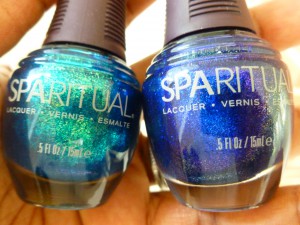 SpaRitual Off the Grid (left) and Meditate on This-I'm so excited that this brand is at Sephora now! I picked these two colors up in the store and since I've never tried the brand I can't wait to try these colors.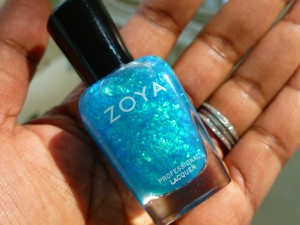 Zoya Maisie-Some decisions take forever for me. I did a few laps around Ulta deciding whether I need to get the other colors in this collection. I walked away with just one and over my favorite Revlon black nail polish Maisie is gonna be something else.
Dolce & Gabbana Bouquet Collection-There are six shades in the whole collection, I got four. Mint, Acqua, Lemon, and Lilac. I swear the box and bottom of the blue one says "Acqua" and the shimmer in Lilac is so pretty but it looks strange in pictures….