There is a new palette out there from Urban Decay and it's called The Vice Palette.
Excuse me while I blast you with pics of this because there are twenty shades and I've swatched them all!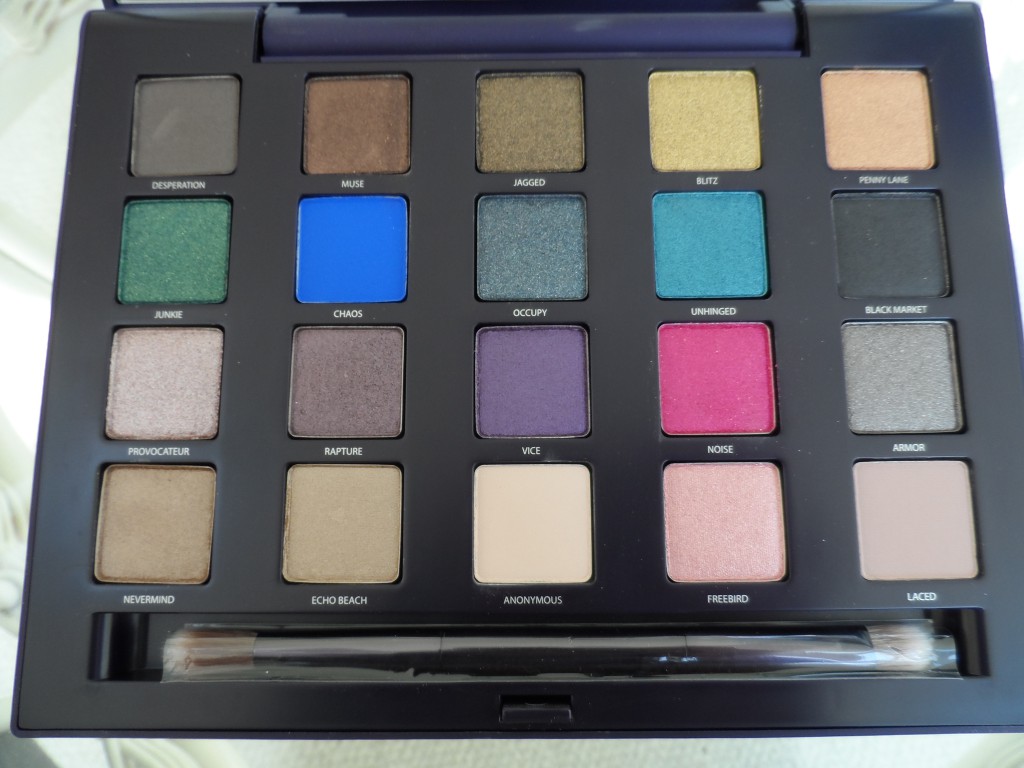 Ready for the swatches? Click on a pic to make it bigger…here we go!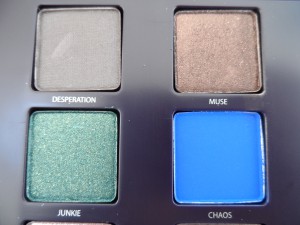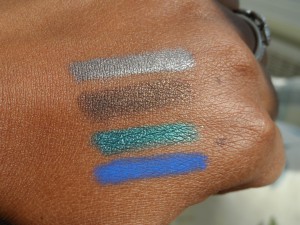 Desperation, Muse, Junkie, and Chaos (top to bottom)
Jagged, Blitz, Occupy, and Unhinged (top to bottom)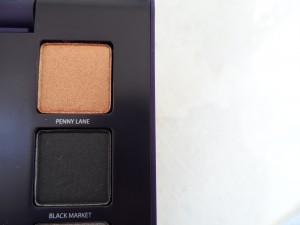 Penny Lane and Black Market
Provocateur, Rapture, Nevermind, and Echo Beach (top to bottom)
Vice, Noise, Anonymous, and Freebird (top to bottom)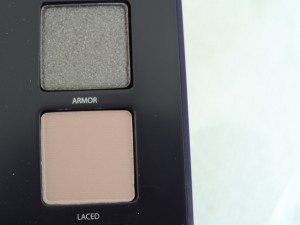 Armor and Laced
I was really excited about this palette when I heard about it. All of the colors are brand new and I love Urban Decay shadows in general. But there are a few things that I am not that crazy about. I'm not a big fan of the packaging. It's more durable than the Book of Shadows packaging which is good. But it's kind of bland to me. The double ended brush is really a nice touch and great to have inside. I prefer that to a mini primer potion sample every once in a while.
Now lets talk shadows. I am starting to notice something about UD Palettes. They do mattes and regular shimmers really well but the heavy intense glitter shades they throw in don't make sense to me. If your a fan of Midnight Cowboy then ignore me. I don't get it. There is a shade in this palette called Freebird and it gets all over the inside top mirror and all over my other palette shades when I use it. After using it a few times it looks like a Mac Melon pigment square! It's all lumpy/chunky in the pan.
I love two of the matte colors Laced and Chaos. They are really good. Laced works as a brow highlight for me and Chaos makes me glad I didn't buy Nar's Outremer single shadow for $24 even though I really wanted it when it came out. It's not exactly the same shade but close enough for me. This whole palette is $59 so I feel like I made a wise makeup decision which doesn't happen often!
The colors that I will wear most are Muse, Rapture, Nevermind, and Laced. I had the most fun creating bright fun looks with Chaos, Junkie, and Unhinged.
Here's my final word on this. If you can, get this on SALE. Sephora, Ulta, and even Urban Decay's website have 20% off discounts in the coming holiday months for us usually. If your not in a rush and can wait-try getting this at a discount!
Please let me know your thoughts on UD's latest. I'd love to know if you have this or want it!