My cuticles and nail beds are always bone dry. I wash my hands a lot like most germaphobes do. And I tend to have dry skin in general. I always wish that my t-zone had some of that same dryness. Anywho I thought I'd share something with you that really is working well for my cuticles and makes my nail beds nice and orderly looking. It has a funny name but it does a great job!
Hoofers Choice caught my eye at Sally's Beauty Supply about two months ago. I was looking at cuticle oils and cursing the expensive pricing on them and then I saw a horse running across a small white container. I then saw that for 1 oz. of this horsey stuff I only had to pay $4. I figured if it works for horses it could work for me so I bought it! Turns out it was a great decision. This stuff is creamy and very easy to apply (I use a tiny amount) and it melts into my cuticles and nail beds like nobody's business. I feel like it has much more staying power than most of the cuticle oils I've used also. Bonus!! This cream stays with me for hours and hours so the first several times I wash my hands all the product stays put instead of going down the drain.
From the Sally's Beauty Supply Website:
Strengthens natural nails
Conditions cuticles
European Secrets Hoofer's Choice nail and cuticle cream strengthens and conditions nails and cuticles. Moisturizes cuticles, strengthens nails in one simple solution.
I checked online and if you have a Sally's card you can get this for $3 now! The online price for non members of the club is $3.49. Still a good deal. I've had this cream for a few months and I use it daily and I haven't even made a dent in the product yet. It's going to last for months and months.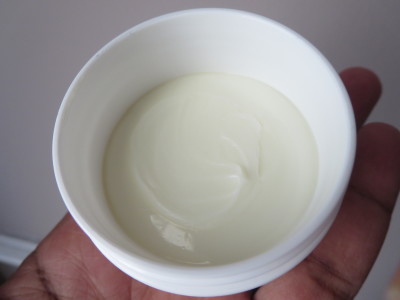 Check this out at Sally's! I highly recommend it!