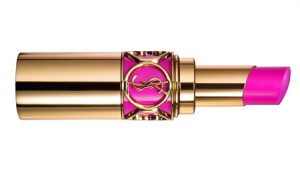 YSL Rouge Volupte Provocative Pink Lipstick #10, $34 (.12 oz's)
I love Rouge Volupte lipsticks. I wish they were cheaper but I love them. The only drawback is that they are very soft texture wise and I find myself reapplying more often throughout the day than usual with other lipsticks in my stash. That aside the colors are gorgeous. I have had my eye on this one for a while. I picked it up from Sephora during the VIB 20% off sale.
Now lets look at it on the lips….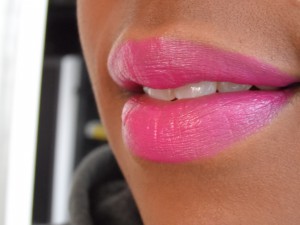 I love it. If you haven't tried a Rouge Volupte I recommend getting it on sale and taking a look at all the colors you can so you get something that you will use quite a bit. I will wear this pretty bright fuchsia out! If your curious I end up touching up my lips every 3 hours or so when wearing this. I find that it doesn't stay on through drinks or meals at all.
Look out for a sale on the YSL website they usually do 20% off around Xmas! They did do the discount around Thanksgiving last month.