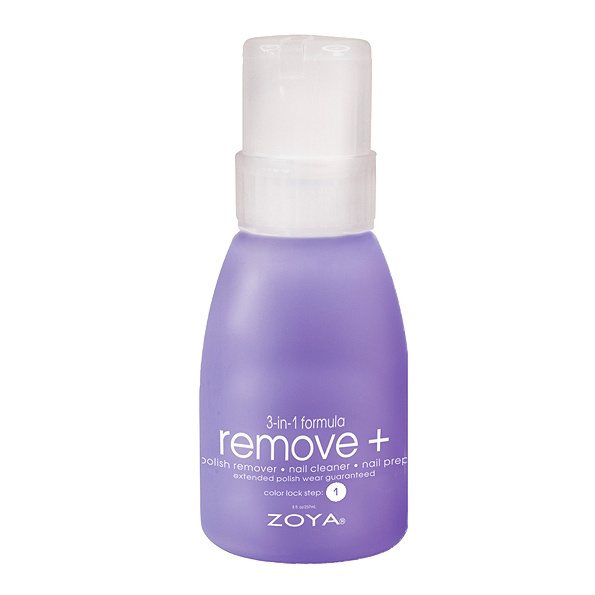 Zoya Remove Plus 8 oz, $10 at Ulta
For years people have been asking me if I've tried Zoya's nail polish remover. I've never seen a reason to pick it up really. I think that all polish removers kind of suck. I usually have to choose between getting my polish off fast with pure acetone and ending up with gray creepy looking fingers. Or the alternative which is using a moisturizing type of remover that takes forever to get rid of polish. Now I find this stuff and it's really GOOD. It doesn't smell yucky or make my fingers look crazy.
I got my 20% off Ulta coupon and rolled on in to the store with a short list and Remove Plus was on it. I decided that it was time to try it and I'm so glad that I did. It's amazing. I love the flip top and even though at 8oz. the price tag of $10 is steep I needed very little to get all the polish off each nail. And my nails look perfectly clean and no gray fingers! It's moisturizing! Unbelievable! I love it. It even did a fantastic job with the glitter polish on my toes….
I'm really glad I got 20% off this. It's an expensive habit. Let me know if you've tried this stuff. I'd love to know!