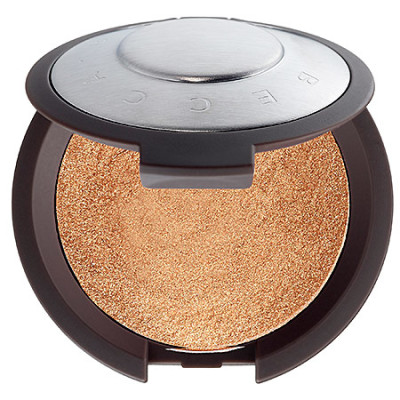 I'm in love with Becca and their highlighters are my favorite. I reviewed the liquid Shimmering Skin Perfector in Topaz (here) a while ago and loved it. I just had to try the pressed version so when I knew Sephora was having a 15% off sale Topaz was one of the first things in my shopping cart! There are two other shades but I'm all about a golden pearlized glow so I went with Topaz.
From the Sephora website:
What it is:
A creamy powder luminizer that absorbs and reflects light for a superb natural glow. 
What it does:
Find refined luminosity in any light—this formula features ultra-fine luminescent pearls that absorb, reflect, and refract light so your natural radiance is never lost. Unlike the traditional pressed powder method which simply mixes and compresses dry ingredients, this unique process blends pigments with proprietary liquid binders, resulting in unparalleled, creamy application with balanced color dispersion. Like a compact full of crushed gemstones, the multi-toned, ultra-fine pigment pearls adjust to skin's natural undertones for a truly unique glow. 
What it is formulated WITHOUT:
- Parabens 
What else you need to know:
BECCA Stylist Tip: For fuller-looking lips, follow lip gloss or lipstick with a dab of Shimmering Skin Perfector™ to the center of your lower lip. 
Sephora is the exclusive beauty retailer for this product.
I love using this highlighter! It gives me that sexy J.Lo glow that I love. After using it I then wondered about other highlighters in my stash. I have a couple of Mac Extra Dimension Skinfinishes that I thought might be similar. The two that came to mind right away were some pretty limited edition shades called Glorify and Magnetic Appeal. I'm glad to say that both of those Mac shades are different from Topaz but Glorify is mighty close!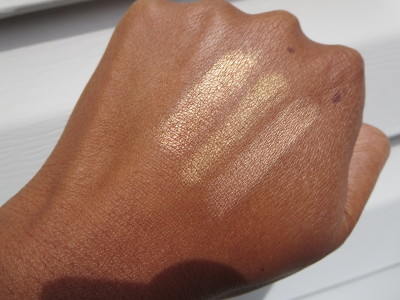 Mac Glorify, Becca Topaz, and Mac Magnetic Appeal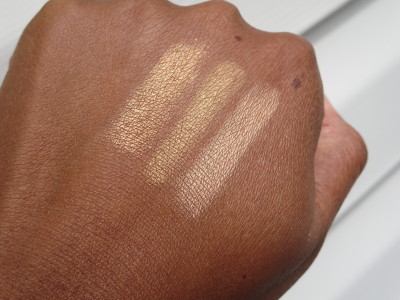 I'm so glad I picked this pressed highlighter up. It lasts all day long and looks glowy yet natural. I'll be using it all Spring & this Summer. Have you tried a Becca highlighter yet? They are pricy at $38 but a great way to treat yourself!