Le Metier De Beaute makes my favorite gloss hands down. There are two new shades for the holiday season and they are fantastic. If you haven't tried a lip cream from them before you are missing out. These are kind of in between a gloss and lipstick with amazing color and shine. This is not a sticky lip gloss.
I think these new colors are perfect because Purple Haze is great for low-key days and In The Know Bordeaux is great when you want to amp up your lips and show off a super sexy lip!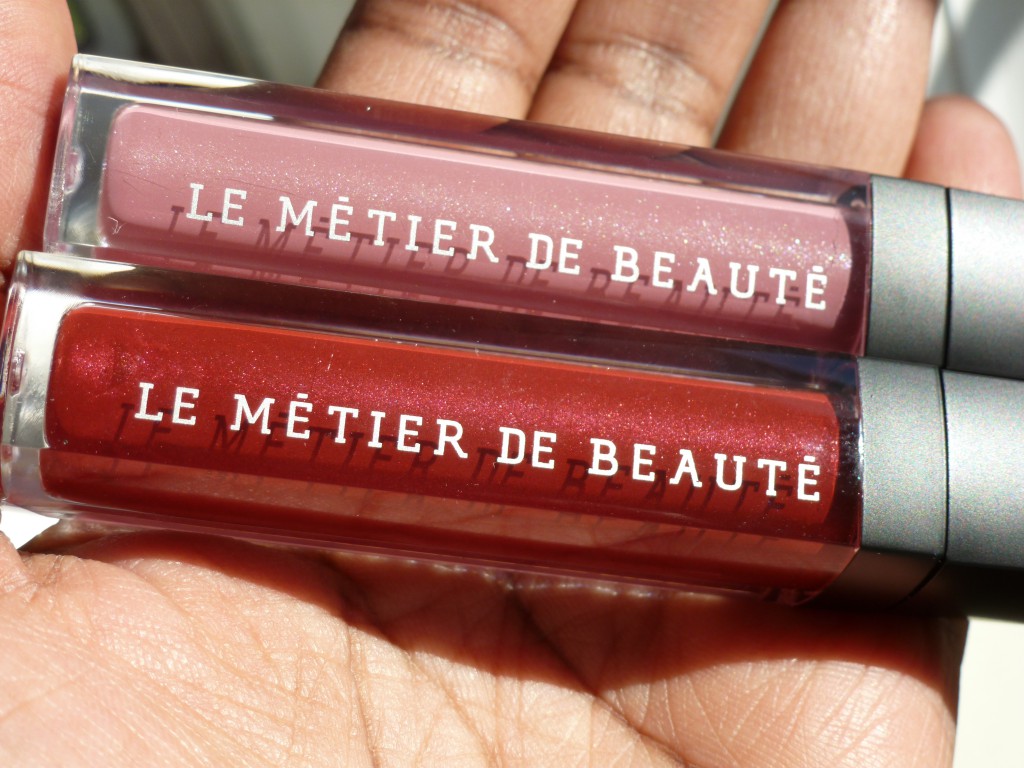 Purple Haze (top) and In The Know Bordeaux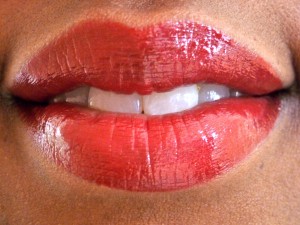 Purple Haze/In The Know Bordeaux Gloss
I took a picture of Purple Haze on my lips yesterday, it was nice and sunny outside. Today its overcast so sorry about the lighting difference. These glosses are $36 each, please check them out at the Le Metier counter. Once you get a LMDB gloss you'll be a believer.
Rated A