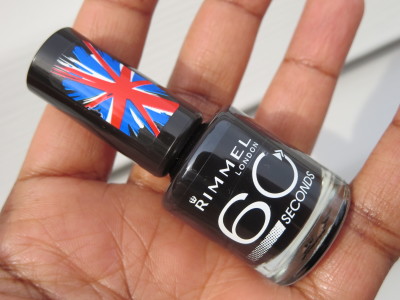 Rimmel Hot Black to Go Nail Polish, $1.69 at Walgreens
I recently picked up a ton of polishes from the 60 Seconds line from Rimmel. I had to try the black creme shade first so this is my review on that. I've used this shade three times already. I really like it. Now I recently gave these polishes a thumbs up in my Chopping Block-Reviews #11 video and I got a lot of questions about the lasting power of these Rimmel polishes so I thought I'd talk about that here.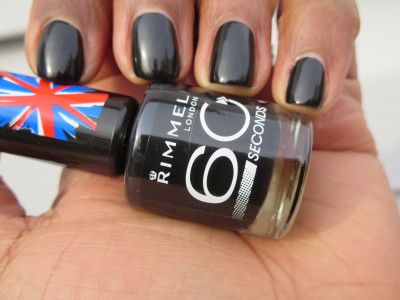 Basically these polishes dry super fast. That's whats great about them. If you have bare ugly nails and want them to look beautiful quick this is going to be just what you need. But chipping will occur for many people as this polish doesn't have much lasting power on its own. If that is all you use. One or two coats of color will not last well for several days. I think this is a great fast fix if you are in a hurry but I always do a base coat and a top coat so I don't experience any odd chipping with this polish. Just minor tip wear as time goes on.
What I do like is that I can put on my favorite quick drying base coat (Deborah Lippmann Fast Girls), two coats of Hot Black to Go, and my top coat without stopping for anything to dry at all. Usually I wait a little bit in between coats to let things set when I do my nails. Not with this. I paint my nails super fast and they look great. The other thing is that this black polish is so opaque that I could even do one coat of color for a manicure.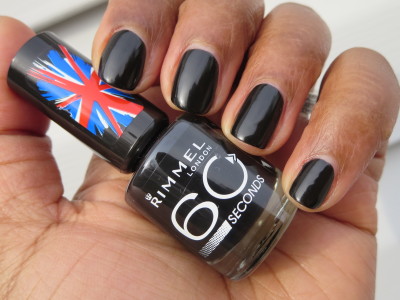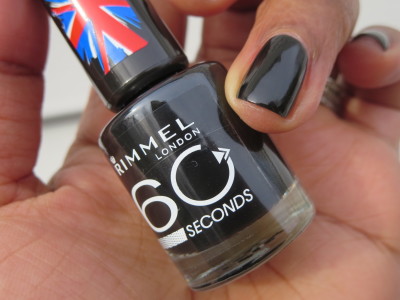 So overall I'd say use this if you are in a jam. For example if you need a quick coat of polish to last one day or for an event. Now if you want your manicure to last for a while at least do a top coat. I know not everyone uses base coats but I do find that using one helps my manicure last longer. A base coat also helps protect my nails from the darker nail shades I love using. My nails tend to yellow when I use the dark blues, greens, and blacks that I love without a base coat.
Check these out at Walgreens and other drugstores. There are a whopping 42 shades available! I have like five more in my stash besides this one:)