Do you ever just walk down the aisle at the drugstore and get a little overwhelmed with all the claims and promises some cosmetics products have on them? I do. One of my favorite things to watch is a local news segment where I live that asks "Does It Really Do That?" Basically they test out products (household, infomercial etc) and see if all the claims that they make are true. So I thought one of you could test out three products that have very interesting claims.
And for fun I threw in a Milani 3-D nail polish:)
Product 1- Physicians Formula Eye Booster
The claim: After two weeks 75% of women tested saw longer fuller lashes. After four weeks 91% saw longer fuller lashes!

Product 2- Rimmel Lash Accelerator
The claim: After 30 days lashes appear up to 117% longer.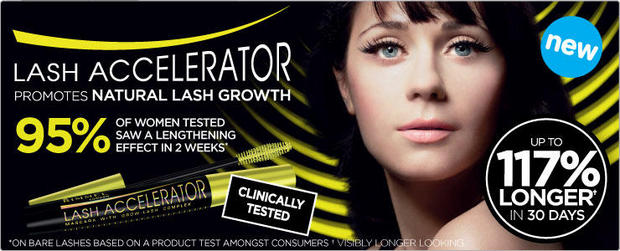 Product 3- Sally Hansen VitaSurge Growth Gel.
The claim: Grow Longer Nails in 5 days. The results for this should happen fast at least!
Giveaway ends on August 12th!
Rules:
1-The winner will be a Facebook friend or Google Friend so Like Us on Facebook if you haven't already-you can do that on the right side of this website. We are on Facebook as crystalis007.com.
OR you can be a Google Connect Friend that's on the front right side of the site also under the YouTube video box-if there is an error message type in www.crystalis007.com again in your browser. A fresh page usually gets rid of that error message.
2-Comment/Leave a Reply on this post ONCE and let me know if you've tried any products that live up to their claims. It doesn't have to be a makeup/cosmetics item.
Make sure you leave the best email address to reach you at in the Mail: Will not be published/required area. Ok? Only I can see your email address if you put it in that area.
3-One entry per person, international readers welcome. I have to mail this to you, only enter if that's ok!
I'll contact the winner on August 13th by email or Facebook privately!