I love a project. Give me a task that must be completed that I care about and I am all over it. I love my makeup stash like I love cooked food and I have always wanted to devote more space to it and now it's happening! I got a lot of ideas from Makeup Collection/Storage videos on YouTube. I did a few marathon watching sessions and got some great ideas. I love that everything I figured that I needed I picked up from Ikea. I used to hate Ikea but for a project like this-it's the place to go!
Wanna see the furniture we picked up? I've always wanted a Malm Dressing Table…..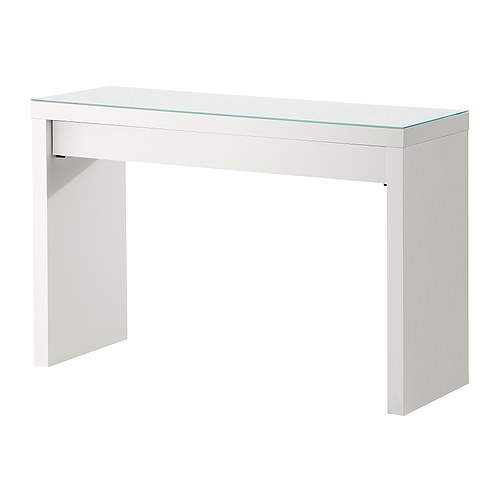 Malm Dressing Table, $149 (Article Number 102.036.10)
Vika Alex Drawer Unit, $79 (Article Number 101.928.24)
Helmer, $39 (Article Number 001.078.74)
We picked up two Alex drawer sets because I have quite a bit of stuff to store. The Helmer is for nail polish storage. I have outgrown my cabinet storage and I have polish in boxes everywhere.
I love Ikea! I got table mirrors and containers for storing cotton ball etc. there also. Gotta love the prices! I mean they can't be beat.
Tynes, $14.99 (Article Number 101.821.89) & Droppar, $2.99 (Article Number 001.125.40)
I will try to take before and after shots for you so you can see how the room comes together. I'm so excited about this!!!!
Please let me know if you have any storage ideas that have worked for you. I'd love the help! It's going to take a village to put this room together. Most of the village is my husband actually! He's going to be doing the hard work. I can't put furniture together to save my life. It's comical the pieces I end up putting together myself would blow away in a strong wind. It's bad.
Happy Saturday everyone! Wish me luck. I may need it!