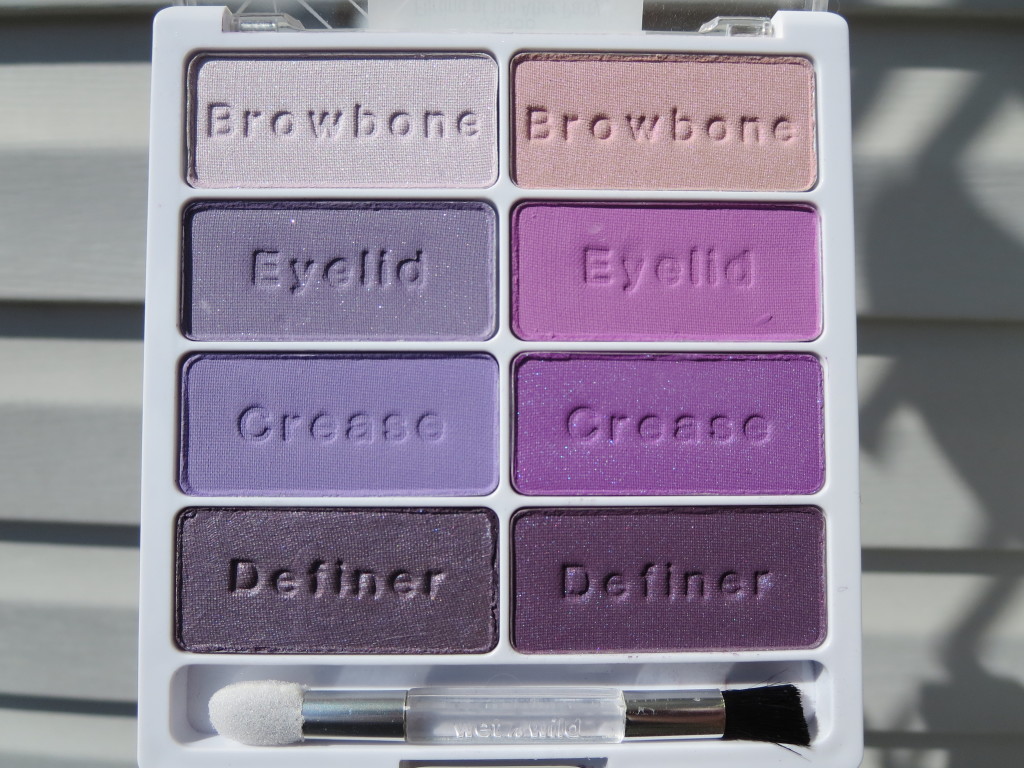 This limited edition Spring palette from Wet n Wild is full of pretty purples. I'm glad to say I like this one way better than the Poster Child palette that was released permanently a few months ago. Maybe its just because I love purple ha! No it's not just that. The only thing that I will say here is that the colors look rather similar when swatched but still it's a nice palette and the quality isn't bad. Out of the two limited edition Spring palettes for this year-this is my favorite!
Here are some swatches of the first row of eyeshadow shades.
And here is the second row.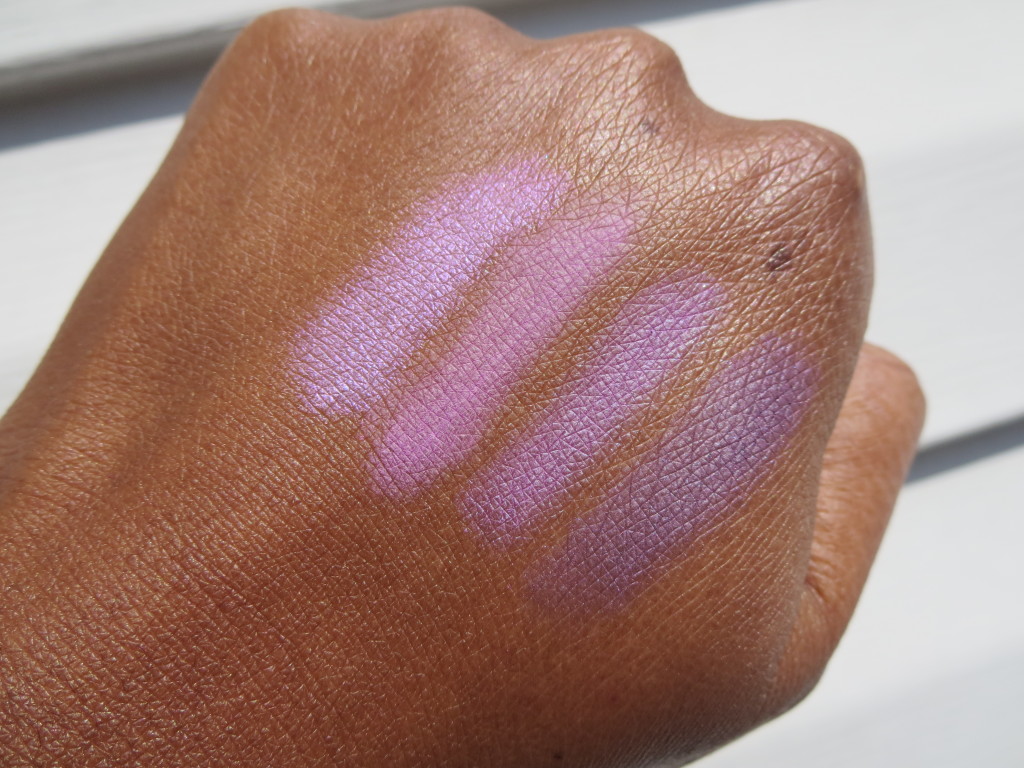 This is a pretty Spring palette that a purple lover like myself won't be able to resist. Flirting at the After Party is the first palette from Wet n Wild that I've loved in a while. The key here is that these colors BLEND well unlike the other palettes I've reviewed from the brand recently. It's limited edition though so check for it at your local CVS and Walgreens. It won't be around for long!