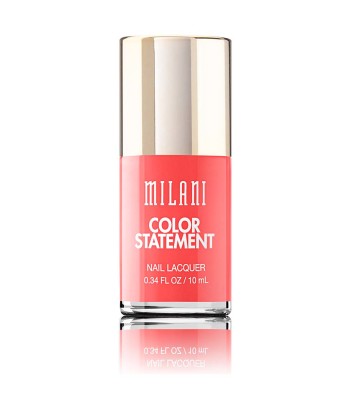 In a few YouTube videos I've showed how long these new Milani shades last. Now here are some pictures! I painted my nails seven days ago! I have to say the Color Statement Quick Dry Top Coat is what must make this lasting power possible. Well it's got to be part of the lasting power right?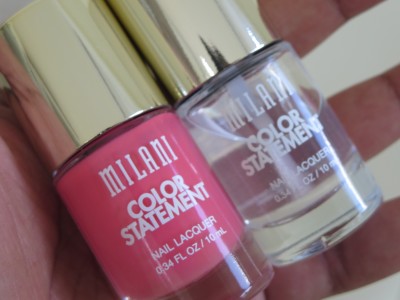 Corrupted Coral is a beautiful shade and I was excited to put it on my nails! I used a base coat, one coat of Corrupted Coral, and then the Quick Dry Top Coat. Take a look at how my nails look seven days after my manicure!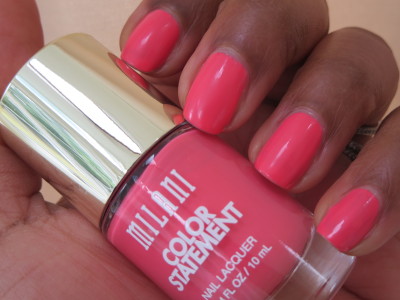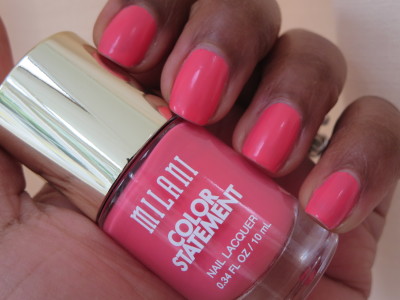 Nice huh?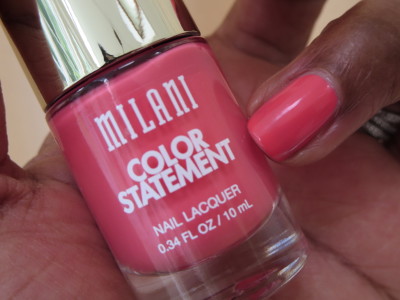 I love this color and how long its lasted on my nails. I will be painting my nails another color soon. Make sure you check out my post on Blue Print from the Milani Color Statement line. It's a beautiful shade as well. I've seen these polishes everywhere now. At CVS especially. There are so many pretty colors to choose from. At $3.99 each they are something to consider picking up!