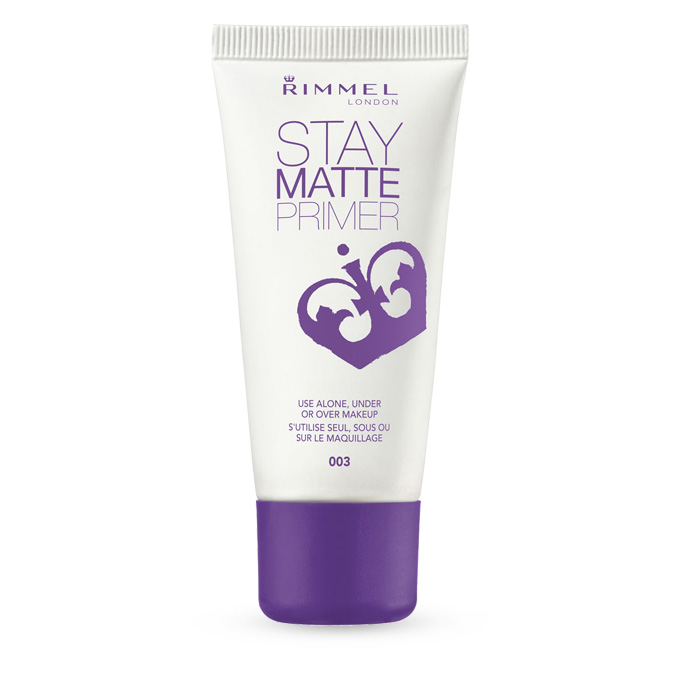 Rimmel Stay Matte Primer, $6.69 at Ulta
A good primer is like gold. I used to not have much faith in primers. But it was because I hadn't met the right one really. For me primers really help my makeup stay put longer and with combination skin if the primer keeps my oily spots matte it really is GOLD. Recently Rimmel released a new one that is a good as gold one that is under $7!
From the Rimmel website:
Ultra lightweight formula that minimizes the appearance of pores.
Controls shine for up to 8 hours creating a soft, perfectly matte complexion.
Won't feel heavy or greasy.
I really like Rimmel Fix & Perfect Pro Primer #002 but it's something that works best for me when its cooler. I am so glad that Rimmel came out with something that will be my go to when its HOT! This primer works really well for me. I tend to get oily after a few hours and this stops that from happening. It goes on smoothly without a trace and regardless of whether I use powder or liquid foundation it works well. I can even use this sparingly without makeup! It's important if you are going to do this that you use a tiny amount of product! Also blend it in really good.
As an NC50 with a deeper skin tone I was worried about something that would leave me ashy. This doesn't thank goodness. In fact I was going to take pictures of the product on my skin but it goes on so smoothly that you can't even see it in pictures!
I'd say this keeps my t-zone matte for an additional six hours which is quite impressive. The claims of 8 hours would work for some that are less oily than me I'm sure. I'm all about less touch ups aren't you? I hate being a slave to a mirror all day. You need a tiny amount of product to do the job. I just spread the primer over my t-zone. Since the tube is 1 oz. this is going to last me for a looooong time. In all honesty I haven't come across a more expensive product that has done as good a job. My drugstore go-to has been Black Radiance Shine Control Primer for a while now. Rimmel Stay Matte Primer out performs even that!
Check this out! For $7 this is an essential step in keeping your makeup looking nice and one I highly recommend!